How Teeth Whitening Can Positively Impact Your Life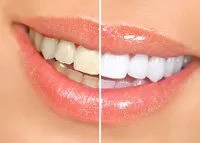 As one of the most popular cosmetic dentistry treatments, teeth whitening has helped millions of people combat the inevitable effects of time on their pearly whites. Whether you have severe stains on your teeth or just wish your teeth were a little brighter, teeth whitening is the perfect way to give yourself a boost in confidence and self-esteem.


Benefits of Professional Teeth Whitening in Fairfield, CA
1. Whitening your teeth is a quick and simple way to give yourself a boost in confidence. Whether you're most concerned about your social or professional image, white teeth can help you speak and smile with greater pride.
Teeth whitening is a popular option for both men and women before major events like weddings or job interviews, helping to give them the perfect look on an important day. Many others have their teeth whitened simply to maintain their image for daily life. Either way, you'll speak and smile with greater confidence once you no longer feel the need to hide yellow teeth.
2. Removing stains from your teeth gives you a more youthful appearance. Teeth whitening can help you reverse the effects of time and take years off your appearance instantly.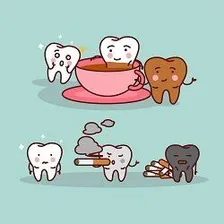 Yellow teeth are frequently caused by years of smoking, drinking coffee or red wine, or eating foods like spaghetti or soy sauce. Teeth whitening removes these surface stains to give you a fresh, youthful look, making you proud to show off your smile every chance you get.
3. Professional teeth whitening is safe and gentle. You may have heard some bad stories about people who attempted to whiten their teeth at home--but having the procedure done by your Fairfield, CA cosmetic dentist can get you the results you want safely and comfortably.
Our Fairfield, CA Teeth Whitening Process
Teeth whitening is a common, safe, and convenient procedure that delivers huge benefits. To accomplish the whitening of your teeth, we utilize a tray whitening system. This tray whitening system is completed in 2 steps. The first step is to make an impression of your teeth. With this impression, your cosmetic dentist at Gateway Dental Group will craft you custom whitening trays that you can use over and over.
Finally, you will take the whitening gel, put it in the whitening tray, and put the tray on your teeth for a short period of time over a period of a few days. This often results in a whiter smile of 4 - 8 shades! To learn more about what teeth whitening can do for you, and to see if you are a good candidate for this type of teeth whitening, contact Gateway Dental Group in Fairfield, CA.


Brighten your smile and boost your confidence! Invest in yourself with professional teeth whitening services
from Gateway Dental Group. Call our Fairfield, CA office now at (707) 426-1234 for an appointment.